The project, called
Project Baseline
, is documenting coral reef ecosystems in Fiji to better understand the health of Fiji's deep and shallow reefs and how they may be changing due to climate change and population pressures.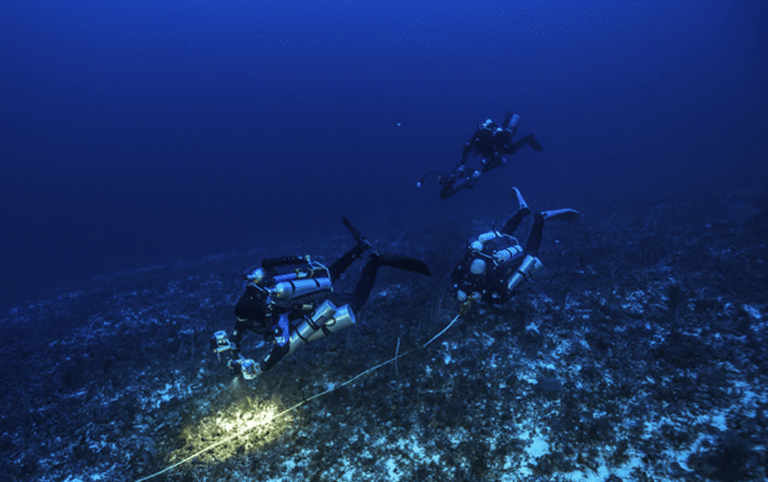 Global Underwater Explorers began with a group of divers whose love of underwater exploration grew into a desire to protect those environments. In 1999, they created a nonprofit organization dedicated to high-quality diver education with the goal of supporting aquatic research that advances conservation and safely expands exploration of the underwater world.
A team of GUE technical divers from the United States and New Zealand is working with marine biologists from the University of the South Pacific (USP) and the Florida-based Nova Southeastern University (NSU) in a Triton 1,000-meter submersible. The team is working from the motor yacht Ad-Vantage and will be supported by her crew along with submersible pilots and engineers. The Ad-Vantage's owners donated the vessel for the duration of the project.
The project's primary objectives are to collect photographic and video surveys of coral reef and deeper ecosystems in water depths between 5 and 1,000 meters (16 and 3,281 feet) at several sites near the islands of Kandavu, Beqa, and Viti Levu. Scientists will use the surveys to establish coral and fish species distributions and densities. The project began on May 13 and is expected to run through May 27.
Nonprofit Diving Group Supporting Underwater Conservation In Fij
i
'via Blog this'